March 2015: Just finished mixing the trio recording with Kazumi Ikenaga and Koichi Osamu from Volta studio last summer. Stay tuned for info about release.
October, 2014
Many new international reviews of Fosfor, go to reviews page
September, 2014
The trio recording With Kazumi Ikenaga and Osamu Koichi will be mixed by Ulf Holand, one of Norway's most acclaimed sound engineers. Release sometime in 2015…
HAKON STORM in JAPAN 2014
as of June 23, 2014
FRI JUL18
19:00-21:00 Gig at Jazz Cafe Lyon, Hakodate.
SAT JUL19
2 concerts at Daimon Jazz Festival at Daimon Green Plaza in Hakodate.
12:35-13:05  Solo
18:50-19:50  Trio
SUN JUL20
Hakodate Tsutaya Book Store Stage.
15:00-16:00 Live & Talk Session (Hakon Storm, Emiko Tayanagi)
16:30 CD sales finish
THU JUL24
Gig with Jesse Forest group.
Venue: Jazz on Top ACT 3 (T: 06-6311-0147)
Hakon Storm, g
Jesse Forest, g
Thomas Posner, b
Genki Hashimoto, ds
FRI JUL25
Venue: The Little Clover (T: 080-3785-0454)
#207, Misono Bldg.2F, 2-3-9, Sennichimae, Chuo, Osaka
Sax: Gilad Atzmon (UK)
Drums: Eric Wiegmann (USA)
Bass: Guenter Ishi (Germany)
Guitar: Hakon Storm (Norway)
19:30-20:20 1st Set
21:00-21:50 2nd Set
SUN JUL27
Gig at KAMOME with the "Somethiing new".
Somethiing new (two 'i' s) is a duo unit with Akane Noguchi (p)
and Yoshiaki Kayano (tp).
Hakon Storm (guitar, special guest)
Yoshiaki Kayano (tp and ukulele)
Akane Noguchi (p and keyboard harmonica)
Satoshi Kaseda (percussions)
Masahiro Sawada (bass)
1130 Open
1200-1430 Gig (2 sets)
MON JUL28
Gig at Tokyo TUC.
First Set: Gig with the Rikkyo University New Swingin' Herd Big Band.
Second Set: Gig with Koichi Osamu (bass) and Kazumi Ikenaga (drs)
18:30 Open
19:30-20:30 First Set (Hakon + Big Band)
20:45-21:45 Second Set (Hakon Trio)
TUE JUL29
Recording with Osamu and Ikenaga at Studio DAY 1.
WED JUL30
Recording with Osamu and Ikenaga at Studio DAY 2.
*
March 30, 2014 -  Fosfor reviews keep coming in. Ingo Andruschkewitsch, Musik an sich rated it 20 of 20.
Read this, and other reviews in the reviews page
*
New solo cd, Fosfor, to be released Feb 12th, 2014.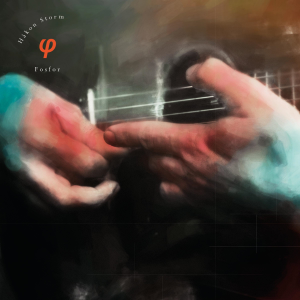 Release concert at Kulturhuset, Oslo feb 12th 19:00
Winther-Storm tour dates January 2014:
Sat 25-01-2014 – 20:30  Winther-Storm – Loft – Cologne
Sun 26-01-2014 – 16:00  Winther-Storm – Roode Bioscoop – Amsterdam
Mon 27-01-2014 – 20:30  Winther-Storm – - Amsterdam
Tue 28-01-2014 – 20:00  Winther-Storm – Badcuyp – Amsterdam
Wed 29-01-2014 - ??:??  Winther-Storm – live at Radio 6
September 2013: Ten 'Spinnaker' quotes from the german press: SpinnakerQuotesDE

June 12th: We are excited to announce that Spinnaker won the jazz album category in the 2012 Independent Music Awards.
April 15th: Spinnaker is nominated for 12th Independendent Music award
Complete press release Winther-Storm 12th IMA
www.independentmusicawards.com/imanominee/12th/Album/Jazz
Winther Storm are Among Nominees of The 12th Independent Music Awards among other great artists as Paolo Fresu, Omar Sosa, and Jamie Ousley.
March 13th: More recent german reviews in the

reviews page
March 07: New video, from session in Colive, february 2013 Video page 
Feb 15th: Spinnaker gets 12 out of 15 stars in  this nice review by Andreas Schiffmann at

musikreviews.de
Quote: "WINTHER-STORM are still Nordic jazz without its clichés …"
Feb 10th celebrating the dutch release of Spinnaker, Winther-Storm appears at radio6 show Colive tonight. http://ymlp.com/zJnPtu
Dec 13th: Spinnaker gets a nice review in Petter Pettersson in the December issue of Norwegian Magazine Jazznytt