*
March 30, 2014 -  Fosfor reviews keep coming in. Ingo Andruschkewitsch, Musik an sich rated it 20 of 20.
Read this, and other reviews in the reviews page
*
New solo cd, Fosfor, to be released Feb 12th, 2014.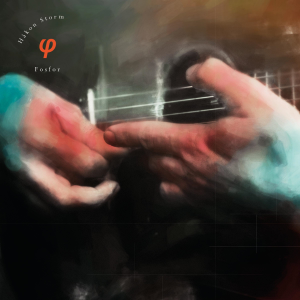 Release concert at Kulturhuset, Oslo feb 12th 19:00
Winther-Storm tour dates January 2014:
Sat 25-01-2014 – 20:30  Winther-Storm – Loft – Cologne
Sun 26-01-2014 – 16:00  Winther-Storm – Roode Bioscoop – Amsterdam
Mon 27-01-2014 – 20:30  Winther-Storm – - Amsterdam
Tue 28-01-2014 – 20:00  Winther-Storm – Badcuyp – Amsterdam
Wed 29-01-2014 - ??:??  Winther-Storm – live at Radio 6
September 2013: Ten 'Spinnaker' quotes from the german press: SpinnakerQuotesDE

June 12th: We are excited to announce that Spinnaker won the jazz album category in the 2012 Independent Music Awards.
April 15th: Spinnaker is nominated for 12th Independendent Music award
Complete press release Winther-Storm 12th IMA
www.independentmusicawards.com/imanominee/12th/Album/Jazz
Winther Storm are Among Nominees of The 12th Independent Music Awards among other great artists as Paolo Fresu, Omar Sosa, and Jamie Ousley.
March 13th: More recent german reviews in the

reviews page
March 07: New video, from session in Colive, february 2013 Video page 
Feb 15th: Spinnaker gets 12 out of 15 stars in  this nice review by Andreas Schiffmann at

musikreviews.de
Quote: "WINTHER-STORM are still Nordic jazz without its clichés …"
Feb 10th celebrating the dutch release of Spinnaker, Winther-Storm appears at radio6 show Colive tonight. http://ymlp.com/zJnPtu
Dec 13th: Spinnaker gets a nice review in Petter Pettersson in the December issue of Norwegian Magazine Jazznytt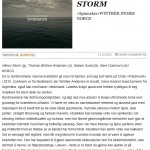 My 2012 Japan tour is taking place Oct 26th – Nov 4th. This will be my 4th tour in Japan. I will play eight concerts, in Osaka, Minami, Tokyo, Hakodate, and Yokohama.
For details, click: http://www.stormjazz.com/hakon-storm-japan-tour-2012/
Winther-Storm is releasing a new CD "Spinnaker" (Norcd1217)
Sound clips : http://www.stormjazz.com/audio/
The official release will be with two concerts in Norway The coming period it will become available internationally
October 17th 2012 Jazzforum Herr Nilsen, Oslo
October 19th 2012 Dølajazz, Lillehammer
It is possible to book the band for next year and hear the new music live!
Håkon Storm guitar – Thomas Winther Andersen double bass – Mark Coehoorn drums – Natalio Sued – saxophone
Winther Storm is supported by Norsk Kulturråd for concerts in Norway 2012/13

Press release in the press page 
September 22nd, 2012: I am honoured to be included in the Japanese guitar magazine "Jazz Guitar Book" vol.34, available from Sept 22. This issue contains, among lots of other things, interviews of Robben Ford, Scott Henderson, Larry Carlton, John Herrington, Mike Stern, Shusaku Yamano, Hironobu Saito, Chico Pinheiro, Houkon Storm. The Jazz Guitar Book is only available in print, and in japanese. An english version of the interview by Hiroyuki Yamanaka can be found here: JazzGuitarBook_Vol.34_HakonStormInterview

September 16th: Solo record Zinober featured in the radio show VPROjazzLive on dutch Radio6, along releases from Michiel Borstlap and Louis Sclavis.
These tracks were included:1. Scamsacker  (12 sn) 2. Waterfront (8 sn bariton) 4. Zinober  (12 sn) 5. Soldatsang (met vibesware guitar resonator system!) 10. Miramis  (12 sn) 13. Detuned  (12sn), een 'expres-out-of-tune improvisatie)